Our services
How we can help you live the life you choose
Why choose Steps Neurological Therapy?
At Steps, you get to be involved in the decision making process about your own therapy path. We understand that your needs are unique, so we start by listening to you so we can help you achieve your therapy goals.
We know the admin side of things can sometimes be overwhelming and distracting, so we take care of the paperwork when it comes to funding options and communicate with your family, caregivers and health professionals to ensure that everyone is on the same page.
Our team of friendly therapists are leaders in their field and work with neurological conditions everyday. As well as having access to a cross-discipline collaboration of therapists, you'll also have access to our group classes, services and therapy equipment.
The best part? We think it's being able to work alongside your therapist, and meet other people who are overcoming their own challenges, in a positive and supportive environment.
We positively change the lives of the people we work with
Our vision is to challenge our clients and each other to deliver the best possible therapy experience in a positive and empowered environment.
Our Values
Clinical Integrity: We have unwavering standards for delivering the highest quality, evidence based innovative therapy all of the time. We stay at the forefront of new research and technology to hold our position as leaders in our field.
Excellent Communication: We truly listen to our clients and their support people. We give them a voice and put their needs first. We work together as a team. We communicate honestly, effectively and professionally with our clients and colleagues.
Respect: We have absolute respect for every person, every brain and everybody. We challenge each other in a positive, welcoming and reassuring environment.
Empowerment: We enable our clients to have power and control over their therapy programs and their lives. We instil trust and confidence in our clinicians to act with autonomy, to grow and succeed, knowing we will always have their back.
Authenticity: We create a positive and inclusive environment where everybody can be their authentic self. We celebrate each client and colleague for their own unique strengths, individual talents and quirks.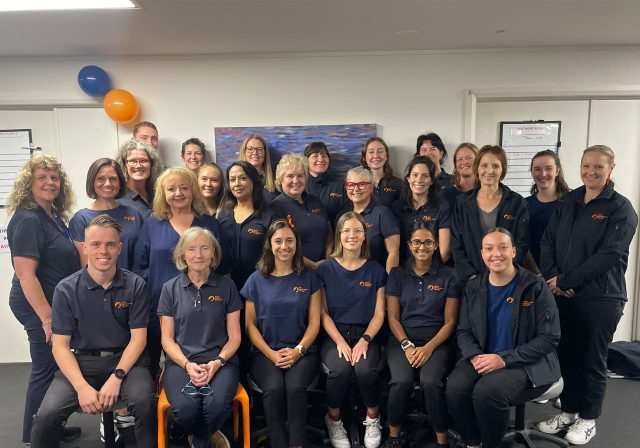 Choose with confidence
We're one of Melbourne's leading neurological therapy providers